Submitted by
The Fan Club
on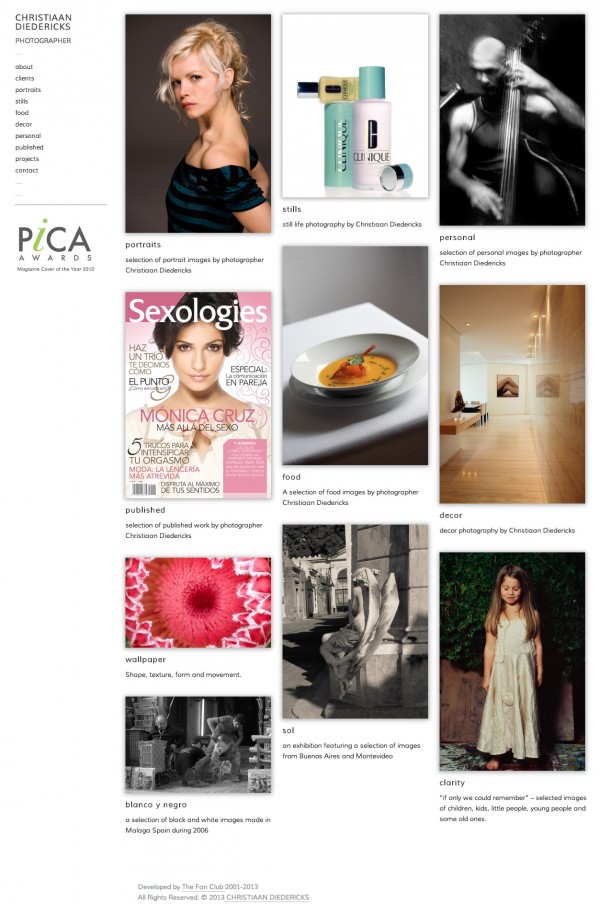 Slogan:
Professional photographer based in Cape Town South Africa
About:
Christiaan fell in love with photography in 1989, and has been working professionally since 1991. His work has appeared in numerous local and international publications and advertising campaigns. His client list speaks for itself.
He is known for his remarkable versatility – not just the technical ability to be comfortable in different areas of specialisation, but for his ability to immerse himself in a subject, getting to grips with its essence.