Submitted by
The Fan Club
on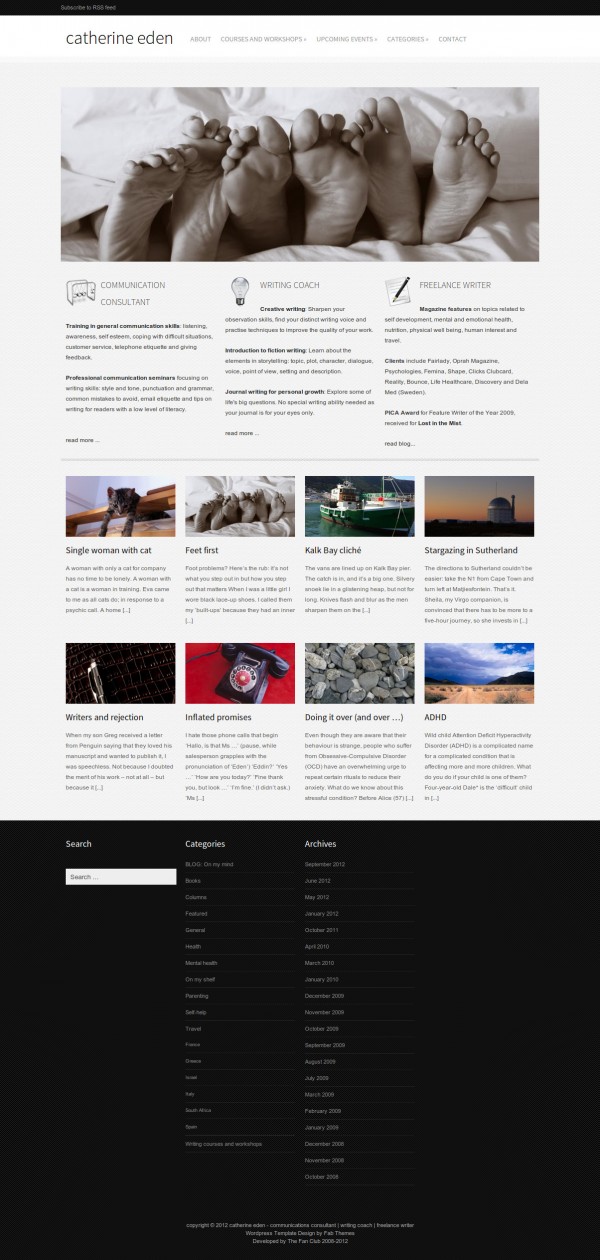 Slogan:
communication consultant | writing coach | freelance writer
About:
Catherine Eden is a communications consultant, writing coach and freelance writer with a background in social science, teaching and journalism.
 
Catherine offers courses and workshops in communication skills, creative writing and also facilitates a programme of journal writing for personal growth.
 
The site was re-designed to be completely responsive to mobile devices. The site layout and content adapts dynamically according to the desktop computer, laptop, tablet or smartphone used for viewing the site.