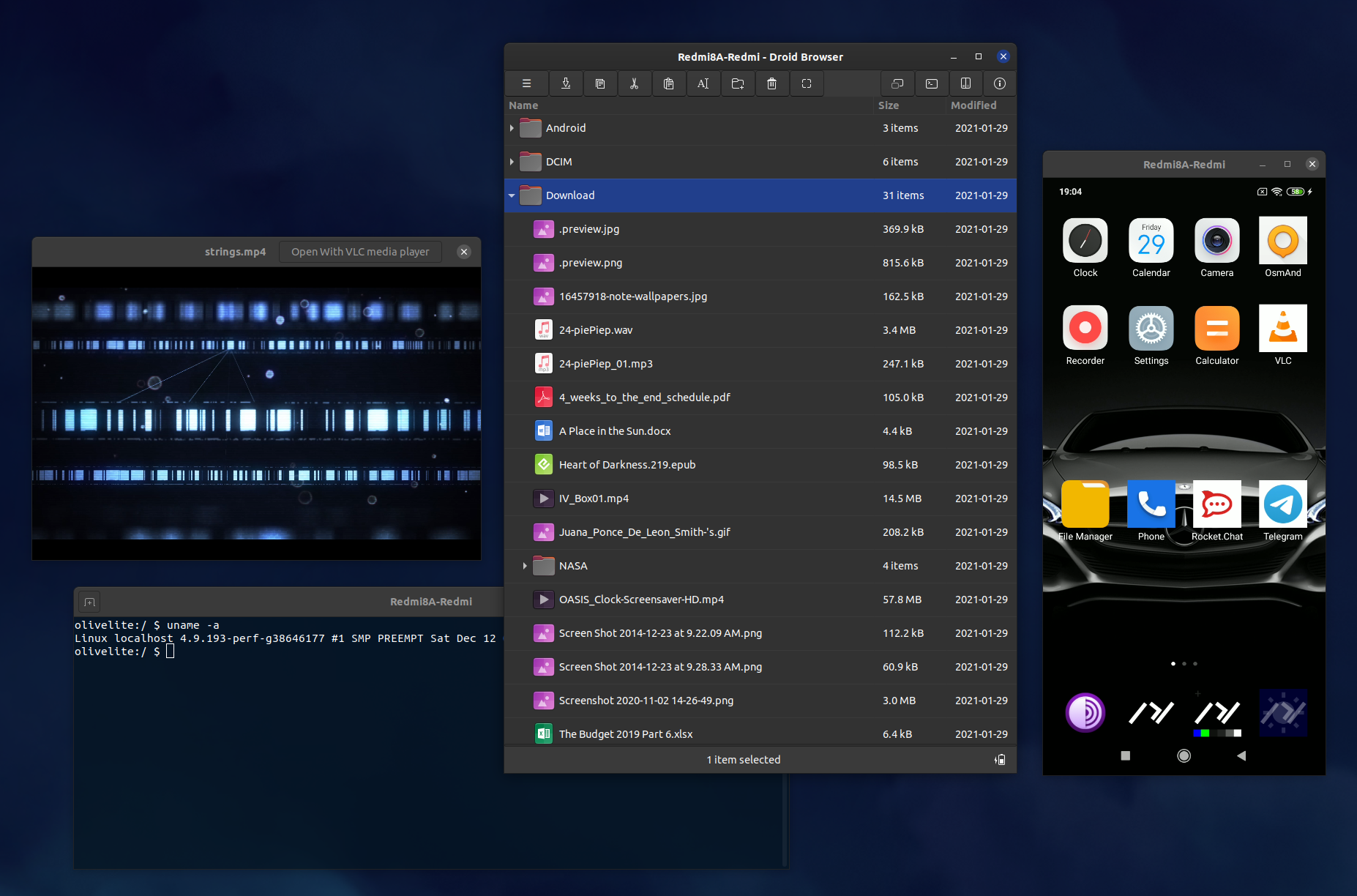 Droid Browser wireless control of your Android devices
| | | |
| --- | --- | --- |
| ▶ | Wireless file browsing of your Android device from your Linux Desktop | |
| ▶ | Copy files from mobile to desktop | |
| ▶ | Drag and Drop files from desktop to mobile* | |
| ▶ | Install applications | |
| ▶ | Remote Terminal shell | |
| ▶ | Preview device content** | |
| ▶ | Remote view and control your mobile device*** | |
| ▶ | No device app install required | |
| ▶ | Works on non rooted devices | |
| ▶ | Multi device support | |
** Requires GNOME Sushi installed. *** Requires ScrCpy installed. * Not currently supported on Xfce desktop. File Icons from Ubuntu Yaru Theme.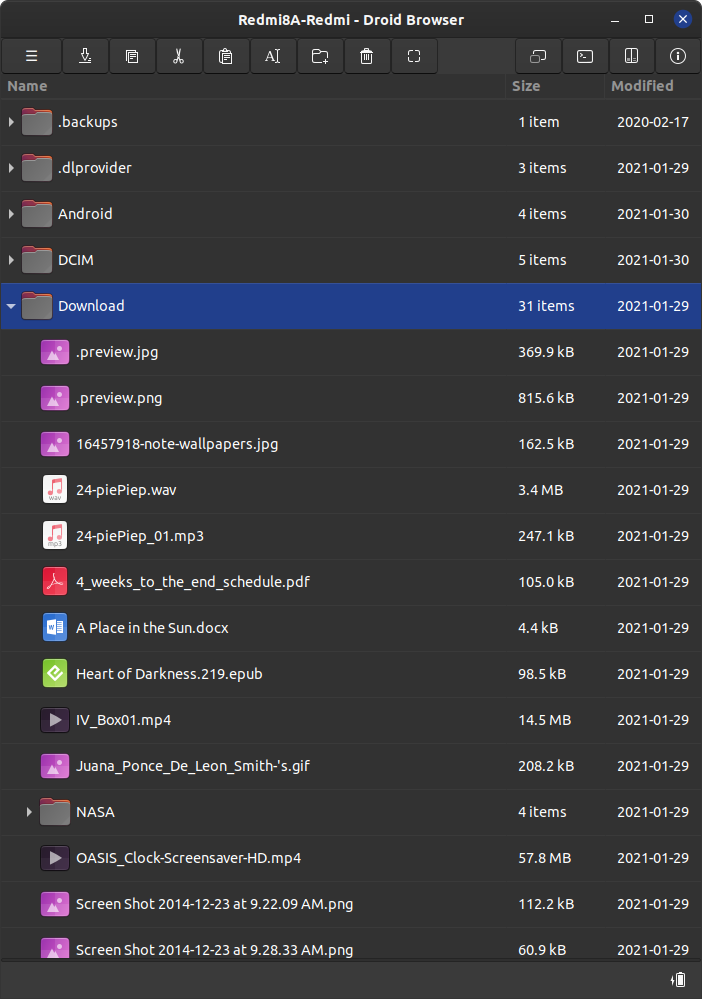 Supported Linux Distributions
Ubuntu, Debian, Mint, Raspberry Pi OS, Elementary, Deepin, CentOS, Fedora, openSUSE, Arch and Manjaro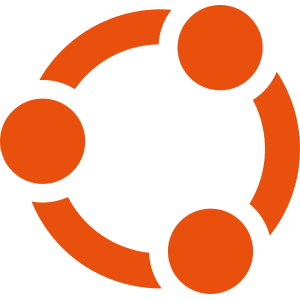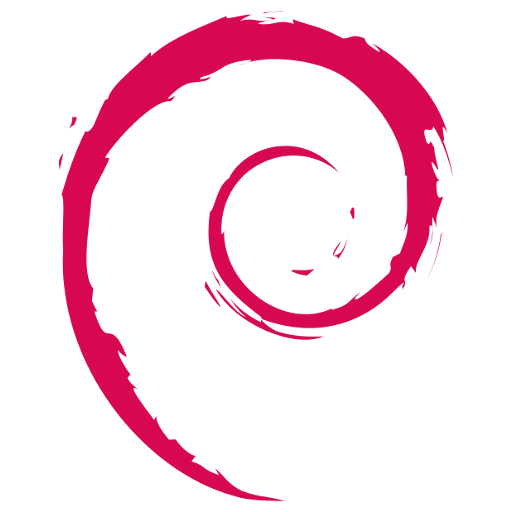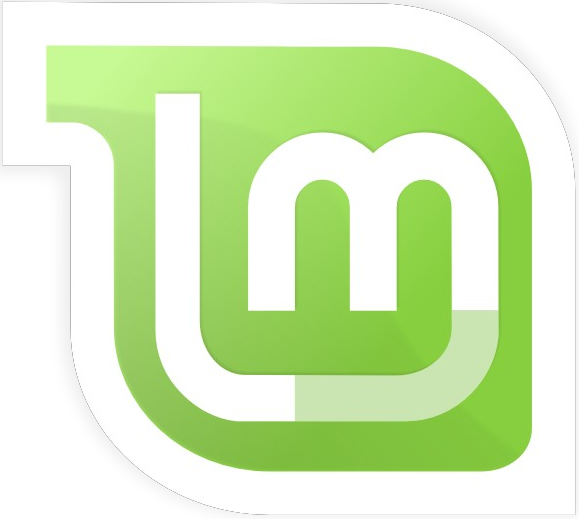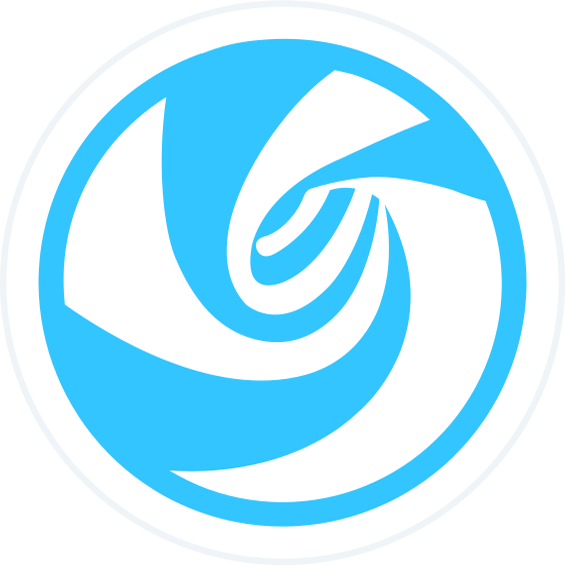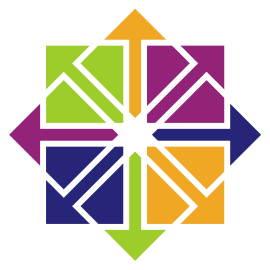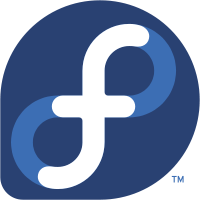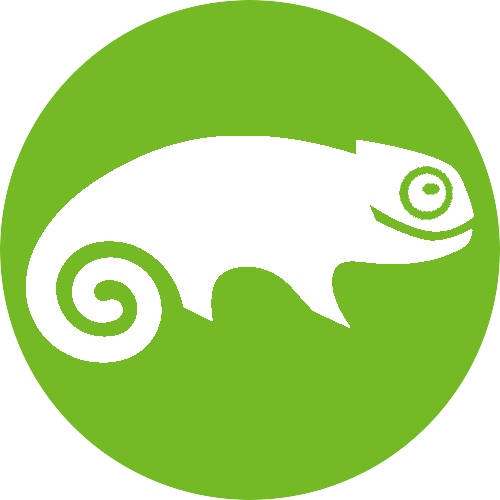 Installation Instructions
Droid Browser should work on most Linux systems.
Download and then install via the Software installer, or via a terminal:
Debian/Ubuntu :



sudo dpkg -i droid-browser_2.*_all.deb ; sudo apt install -fy




sudo dnf install droid-browser-2.*-2.noarch.rpm




sudo pacman -U droid-browser-2.*-0-any.pkg.tar.xz

Optionally install GNOME Sushi and ScrCpy if available for you system to activate the preview and remote viewer functionality.
For Debian/Ubuntu users :



sudo apt install gnome-sushi scrcpy

Enable USB debugging on your Android device.
Make sure all USB debugging settings are enabled for the best experience.
To activate USB debugging for the first time, the device must be connected via usb cable to the computer.
Once activated disconnect from the USB cable.
Start Droid Browser. It will scan the wifi network and detect Android devices.
When a device is detected for the first time it will display an authorization request on the Android device. Accept the request.
Droid Browser will auto connect to all authorized devices.
The log file can be found in the user's home folder .droid-browser.log
Drag and Drop is currently not supported on the Xfce desktop. Copy and Paste from Desktop to Device does work.
This is a new project and there might be several issues we have not yet addressed and will improve.
All feedback appreciated.
Download Version 2.2 beta
Supports 32bit and 64bit on all architectures